SLENDA Summer Of Fun Sponsor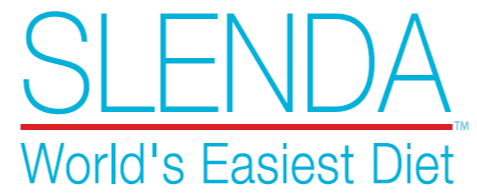 What is

SLENDA™? SLENDA™ is a Weight Loss Aid that helps you FEEL FULL while you EAT LESS!
With SLENDA™ you can continue to eat the foods you love while losing weight!
SLENDA™ is unlike any product that has ever been available before. SLENDA™ truly is a one of a kind!
It took 9 years of professional research and development to create the SLENDA™ formula.
SLENDA™'s main two
ingredients are ocean plants that you combine with sodium free WATER.
Simply swallow your
SLENDA™ c
apsule with 8 oz of sodium free water.
SLENDA™ will
safely expand to
250 times its original size by absorbing the water and turning into a Hydrogel.
The Hydrogel is fat free and calorie free! It has ZERO herbs or stimulants
!
When you eat and drink your stomach expands, naturally sending a signal to your brain that you are full. When you take

SLENDA™ the capsule dissolves and bonds with the water, turning it into a Hydrogel. It safely helps your stomach expand while you eat up to 50% less food. Even though you have consumed

significantly LESS FOOD, thanks to

SLENDA™, you will still FEEL FULL!
As your body processes the food in the Hydrogel, the Hydrogel makes your food travel slower through your digestive tract. This causes you to stay full longer, with less food.
The
Hydrogel is easy on your digestive system and naturally breaks down, back into water.
What does this mean for you? Each day, you are consuming fewer calories while still feeling full. Therefore YOU lose weight with LESS EFFORT!
----------->>> View
SLENDA™ Label and
Nutritional Facts (Two active
ingredients, binder agent and capsule) Contains only FDA approved safe ingredients.
SLENDA™ adapts to any lifestyle and meets you exactly where you are. As with any diet,
SLENDA™ combined with healthy food and exercise will increase your results.
SLENDA™ is the right choice for anybody, from the competitive athlete who just needs to cut a few pounds, to
the significantly overweight. SLENDA™ can be used on its own for weight loss success or partnered with your current diet such as intermittent fasting, KETO, Juicing, Low Carb, Low Fat, Diet Food Systems, Paleo, Vegan, HCG Diet, The Zone, and more.
SLENDA™ can be used as a safe and inexpensive alternative to gastric or lap band

surgery. If you are considering a lap band surgery, talk to your physician about

SLENDA™ first. SLENDA™ is non-invasive, non-surgical, and risk-free. It operates on the same principles as a lap band surgery by helping you consume less food while still feeling full.

As with any weight loss program,

SLENDA™

recommends that if you have any concerns, you consult with a physician prior to use.
Order SLENDA™ on Amazon for $500 for up to a 3 month supply or save 50% by ordering directly through SLENDA™'s website. Fill out the personal health
questionnaire on the
SLENDA™ website and
SLENDA™'s Diet Coach will be ready to help you for FREE!
This is risk free;
SLENDA™ will not sell or share your information.

Still not convinced

SLENDA™ is right for you? I'm Crystal Evans,
SLENDA™'s
President, and I stand behind SLENDA™ with a $1,000 guarantee. See SLENDA™ work instantly or SLENDA™ will pay you $1,000! All you have to do is order your obligation FREE DEMO pack.
No credit card number necessary, just provide your name, email and mailing address.
SLENDA™ will send you three DEMO
capsules, a $15 value, for FREE!
SLENDA™ will cover the cost of shipping
! DEMO the
SLENDA™ capsule with SODIUM FREE water (bottled water is recommended).