WHICH NFL TEAM HAS THE MOST HARDCORE TAILGATERS?
Matt Case - August 22nd
In the vibrant world of NFL tailgating, the city that stands out with the most fervent enthusiasts is none other than New Orleans. A recent ranking has confirmed that the Saints' fan base has mastered the art of tailgating, showcasing an unparalleled level of dedication that sets them apart from the rest.
Surpassing all expectations, New Orleans has firmly secured its position at the top of the tailgating hierarchy, leaving other cities in awe of their unwavering commitment to pre-game festivities. The ranking places the Saints' supporters in a league of their own when it comes to celebrating the sport and camaraderie that defines American football.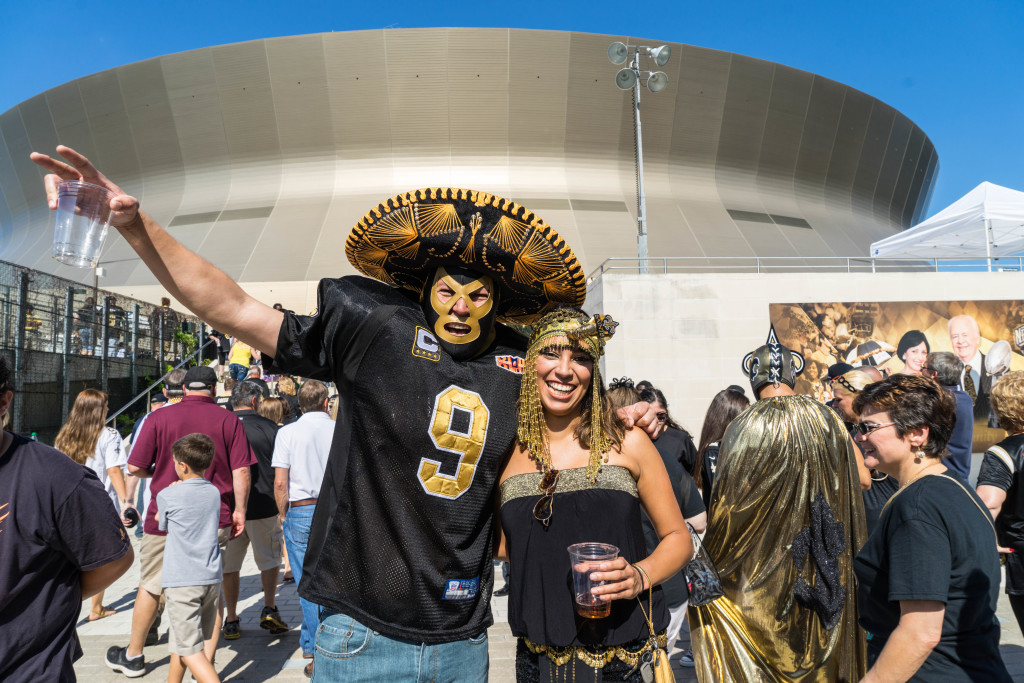 Photo: Paul Broussard
A notable surprise within the ranking is Buffalo's puzzling placement at 9th overall. The city, known for its passionate fan base, finds itself in a perplexing situation as it lags behind in the tailgating fervor that has come to define the NFL culture. This unanticipated development leaves football enthusiasts scratching their heads, as Buffalo's reputation for enthusiastic support doesn't seem to align with their current standing.
The challenges faced by Buffalo fans are evident, especially when considering the unforgiving winters that often engulf the region. The idea of barbecuing ribs amidst a blizzard is undoubtedly a feat of dedication that speaks to the unwavering spirit of NFL fans. While New Orleans boasts a thriving tailgating culture, Buffalo's resilience in the face of adverse weather conditions is a testament to the enduring passion of their supporters.
Claiming the second spot in this ranking are the Tennessee Titans fans, showcasing a commendable commitment to the art of tailgating. The Titans' followers have solidified their place among the elite, channeling their energy into creating an unforgettable game-day experience.
Securing the third position are the ardent fans of the Philadelphia Eagles. Their enduring loyalty and vibrant tailgating traditions have earned them a well-deserved place in the upper echelons of NFL tailgating culture.
In the ever-evolving landscape of professional football fandom, New Orleans emerges as the reigning champion of tailgating passion. This ranking not only celebrates the fervor of Saints fans but also highlights the enduring spirit of dedication exhibited by NFL enthusiasts across the nation.