THE ULTIMATE WATERSHED COUNTRY MUSIC FESTIVAL PACKING GUIDE
- Matt Case
Are you ready to embrace the charm of country music under the open skies? The Watershed Country Music Festival at the iconic Gorge Amphitheater, promising an unforgettable experience from August 4th to August 6th. Whether you're a seasoned festival-goer or a first-timer, packing the right essentials can make or break your enjoyment at the event. To help you make the most of your Watershed adventure, we've compiled a comprehensive packing guide with all the must-have items.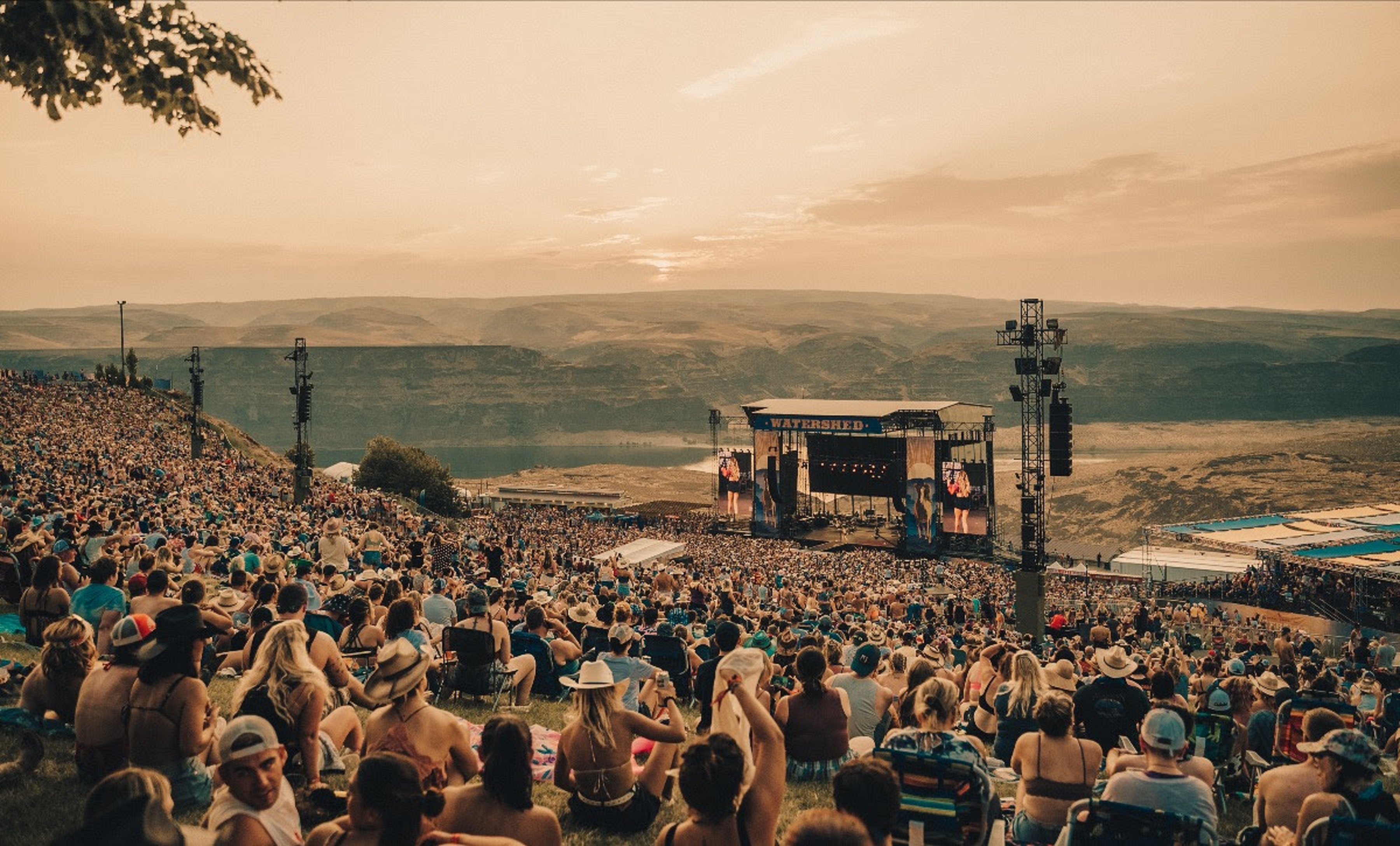 Tickets and ID: The most crucial items to pack are your festival tickets and a valid ID. Without these, you won't be able to access the event grounds or enjoy the performances.

Camping Gear: If you're planning to camp at the festival, bring a tent, sleeping bag, air mattress or sleeping pad, and camping chairs. Check the festival's guidelines for permissible camping equipment to ensure a smooth entry.

Clothing: Given that the Gorge Amphitheater can experience varying weather conditions, pack accordingly. Bring comfortable clothes suitable for warm days and cooler nights. A hat and sunglasses are essential to protect yourself from the sun, while a light jacket or hoodie will keep you warm during the night.

Footwear: Expect a lot of walking and standing, so opt for comfortable closed-toe shoes or boots. A sturdy pair of sandals may come in handy as well, especially for warmer days or when taking a break from dancing.

Hydration Pack or Water Bottle: Staying hydrated is crucial, especially during hot summer days. Bring a hydration pack or a refillable water bottle to save on purchasing bottled water and help reduce plastic waste.

Sunscreen: Protect your skin from the sun's harmful rays with a high SPF sunscreen. Reapply throughout the day to avoid sunburn and potential discomfort.

Insect Repellent: While the Gorge Amphitheater offers stunning views, it's also a natural habitat for bugs. Bring insect repellent to keep those pesky mosquitoes at bay.

Personal Hygiene Products: Keep yourself fresh and clean with travel-sized toiletries, including soap, toothpaste, toothbrush, wet wipes, and hand sanitizer.

First Aid Kit: Minor injuries can happen at any festival, so it's wise to pack a basic first aid kit with band-aids, pain relievers, antiseptic wipes, and any necessary personal medications.

Phone and Portable Charger: Your phone will be essential for communication and capturing memories. Bring a portable charger to ensure you stay connected throughout the event.

Cash and Cards: Although many vendors may accept cards, having some cash on hand can be helpful for small purchases or in case of any technical difficulties with card payments.

Blanket or Towel: A lightweight blanket or towel can be handy for sitting on the grass during performances or relaxing in the camping area.

Ear Protection: Country music festivals can get loud, so protect your hearing with earplugs or noise-canceling headphones.

Garbage Bags: Be a responsible festival-goer by packing garbage bags to collect and properly dispose of your trash, leaving the venue clean and enjoyable for everyone.

Positive Attitude: Finally, bring an open mind and a positive attitude. Festivals are about making memories, enjoying music, and connecting with others. Embrace the experience and spread good vibes!