THE SAFEST CITIES IN AMERICA ARE
Matt Case - October 12th - 9:25am PST
Amidst myriad safety concerns, from public health crises to financial security challenges, a new report by WalletHub shines a light on the safest cities in America.
The recent study assessed 182 cities using 41 distinct indicators of safety. Beyond traditional crime rates, the evaluation encompassed broader categories: home & community safety, natural disaster risk, and financial safety. Metrics like unemployment rates and traffic fatalities per capita were pivotal in the rankings.
Topping the list as the nation's safest city is Nashua, New Hampshire, securing eighth position in both home & community safety and financial safety metrics. Columbia, Maryland, although second overall, excelled as the foremost in home & community safety. Dover, Delaware, despite its 81st overall rank, stands out as the city with the least natural disaster risk. South Burlington, Vermont, besides being third overall, leads in financial safety.
Conversely, St. Louis, Missouri found itself at the bottom of the list, ranking 178th in home & community safety.
The 10 Safest Cities in the U.S. are:
Nashua, New Hampshire
Columbia, Maryland
South Burlington, Vermont
Gilbert, Arizona
Warwick, Rhode Island
Portland, Maine
Casper, Wyoming
Yonkers, New York
Burlington, Vermont
Scottsdale, Arizona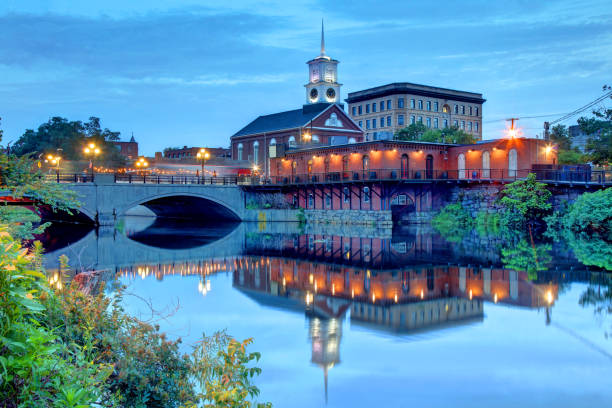 Nashua is a city in southern New Hampshire, United States. Nashua is the the second-largest city in northern New England.
For a comprehensive list and detailed metrics, visit WalletHub's official report.