JELLY ROLL FORESEES "INEVITABLE" COLLABORATION WITH MORGAN WALLEN; EYES JOINT RECORDINGS WITH MILEY CYRUS AND KESHA
- Matt Case
Country music artist Jason DeFord, widely known by his stage name Jelly Roll, has emerged as one of the most compelling figures in the genre, boasting a remarkable backstory of redemption through his music career after struggling with a history of incarceration. Currently riding a wave of success, Jelly Roll has been selling out venues nationwide as he embarks on his inaugural country music headlining tour.
His latest album features a noteworthy collaboration with fellow country superstar Lainey Wilson on a revamped version of "Save Me," a track initially recorded for his 2020 album "Self Medicated." The collaboration adds another highlight to his flourishing musical journey.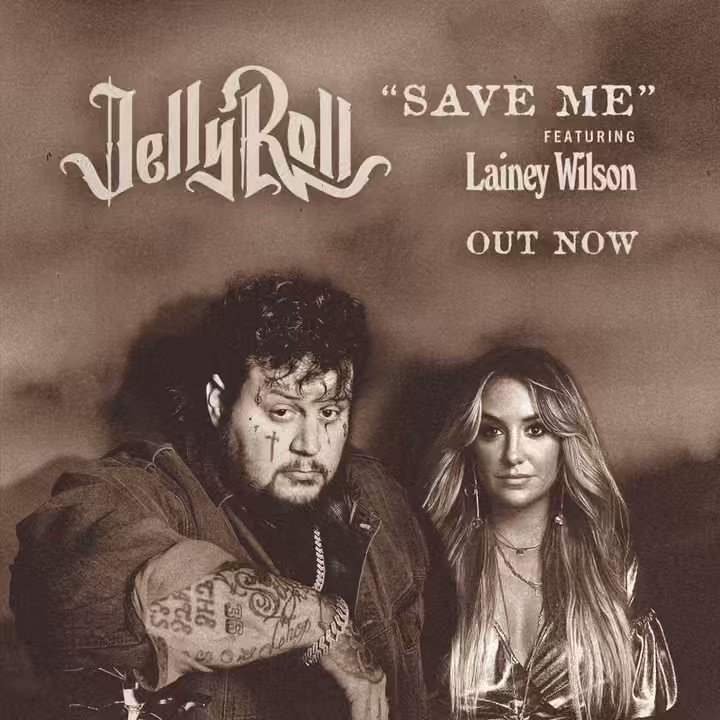 Even amidst contrasting styles, Jelly Roll has garnered respect and admiration from artists like Cody Johnson, known for his Texas-style country music. Johnson has expressed an interest in collaborating with Jelly Roll, acknowledging their shared experiences of overcoming personal challenges: "Respect is mutual, and real recognizes real. So absolutely, we've talked about working together. You guys may not look at me and realize this, but I have a pretty jaded past as well."
However, the collaboration that Jelly Roll deems inevitable is with none other than Morgan Wallen, a country music superstar and close friend. In a conversation with Holler Country, Jelly Roll expressed his dream to work with Wallen, but also emphasized the certainty of their collaboration given their strong bond in the music industry:
"I think the thing about Morgan is, it's a dream collab for me, but I don't think of it that way because I think it's inevitable. Our friendship is just inevitably going to end up where we end up making more songs together, writing together. He's one of my best friends in the music business."
With Jelly Roll's star on the rise and the mutual admiration between him and Morgan Wallen, country music fans can eagerly anticipate a potential powerhouse collaboration in the future.