EXPLORING AUTUMN ADVENTURES: FAMILY ACTIVITIES IN PIERCE AND THURSTON COUNTY
By: Matt Case Photo: Sarah Clarke
As the crisp breeze of autumn will soon descend upon the Pacific Northwest, families in Pierce and Thurston County, are presented with a wealth of opportunities to bond, create cherished memories, and explore the region's natural beauty.
This season offers a stunning tapestry of vibrant colors and a plethora of family-friendly activities to engage in. Whether you're a local looking for fresh ideas or a visitor seeking unique experiences, this guide will help you through some of the best family activities in Pierce and Thurston County during the fall.
Fall Festivals and Pumpkin Patches:
Fall festivals and pumpkin patches provide a quintessential autumn experience for families. Not only can you pick your pumpkins for carving, but you can also indulge in hayrides, corn mazes, petting zoos, and seasonal treats. Some notable venues to explore include:
Nature Hikes and Scenic Drives:
The fall foliage in Pierce and Thurston County is a sight to behold, and there's no better way to experience it than through nature hikes and scenic drives. Recommended spots for family-friendly outings include: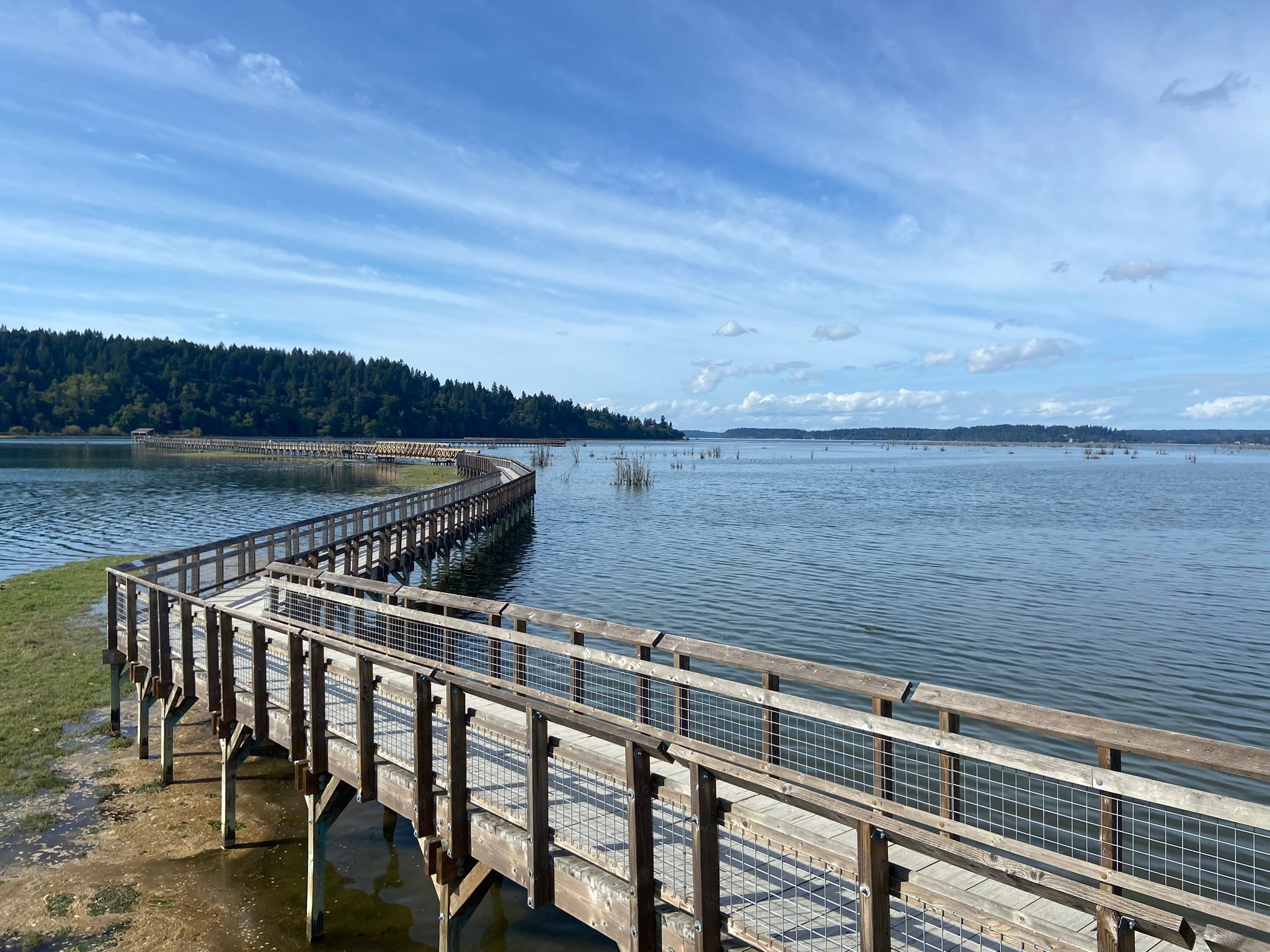 Apple Picking at Orchards:
Autumn is apple season, and Pierce and Thurston County have several apple orchards where families can partake in the joy of apple picking. Enjoy the fresh air and delicious fruits at places like:
Fall Train Rides:
Hop aboard a historic train and take in the autumn scenery on one of the region's charming train rides:
Halloween Events:
As Halloween approaches, the region comes alive with spooky and fun-filled events for all ages: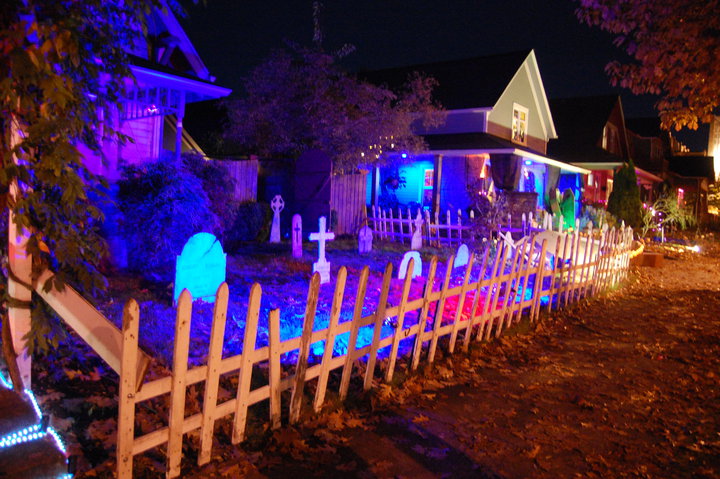 The South Capitol Neighborhood in Olympia is the quintessential spot for Halloween frights. Photo credit: Shaila Fisher.
The fall season in Pierce and Thurston County brings a plethora of family activities to enjoy together. From pumpkin patches and apple orchards to scenic drives and Halloween events, there's no shortage of exciting options. Embrace the vibrant colors of autumn and create lasting memories with your loved ones amidst the natural beauty and engaging festivities in the region. So pack your bags, gather your family, and immerse yourself in the joyous wonders of fall in Pierce and Thurston County!