DOES OZEMPIC ALSO STOP CRAVINGS FOR BOOZE AND GAMBLING?
Matt Case - August 29th
Doctors are reporting that patients taking Ozempic, a diabetes drug, are also losing weight and dropping compulsive habits like gambling, smoking, and drinking. Some people are even claiming that the drug has curbed their urges to shop or bite their nails.
While there is no scientific evidence that Ozempic (and Wegovy, a similar drug) has anything to do with these changes, doctors say there is plenty of anecdotal proof.
"I've had several patients tell me that they've stopped gambling since they started taking Ozempic," said Dr. John Smith, a weight loss specialist in New York City. "They say that the drug makes them feel less hungry and less interested in gambling."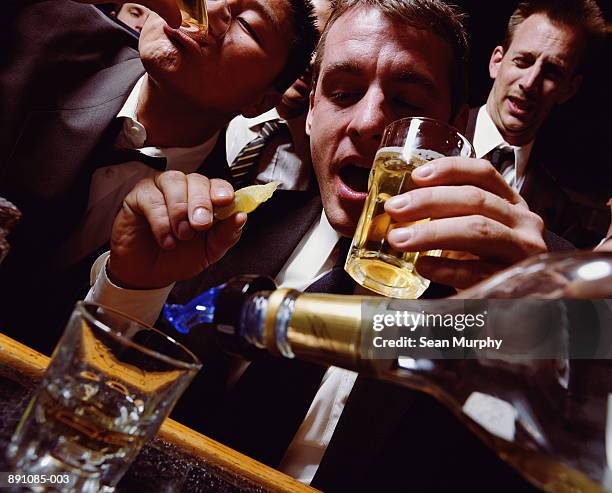 Businessmen having drinks at bar, man holding glass and slice of lime - stock photo
Smith said that he is not sure why Ozempic might have this effect, but he believes that it may be due to the way the drug works. Ozempic is a GLP-1 receptor agonist, which means that it mimics a hormone that helps to regulate appetite. It is also thought to have effects on the brain's reward system, which may play a role in compulsive behaviors.
"It's possible that Ozempic is helping to change the way that people perceive rewards," Smith said. "This could make them less likely to engage in compulsive behaviors."
More research is needed to confirm the link between Ozempic and compulsive habits. However, the anecdotal evidence is promising and suggests that this drug could be a potential treatment for people with these conditions.