AMERICA'S FAVORITE THANKSGIVING SIDE DISHES
Matt Case - November 6th - 6:01am PST
WASHINGTON — While turkey has long been considered the centerpiece of the traditional Thanksgiving feast — affectionately dubbed "Turkey Day" — a new report indicates that the bird may not be the guest of honor on many American tables this November.
Campbell's "State of the Sides" report, based on a survey of 5,000 U.S. adults, suggests that side dishes often outshine the turkey in the hearts and palates of Americans. A solid two-thirds (67%) of those surveyed expressed a preference for sides over the main course, a slight increase from the previous year.
In a notable shift in culinary preferences, more than half of the respondents (54%) said they would be content with a spread of sides alone, forgoing the turkey entirely — a significant 17% leap from last year's sentiment.
The report also sheds light on the role of side dishes as a canvas for cultural expression at the Thanksgiving table, with 66% of Americans viewing them as a means of incorporating their heritage into the holiday meal. In addition, the trend of celebrating "Friendsgiving" continues to grow, with nearly six in 10 planning to gather with friends.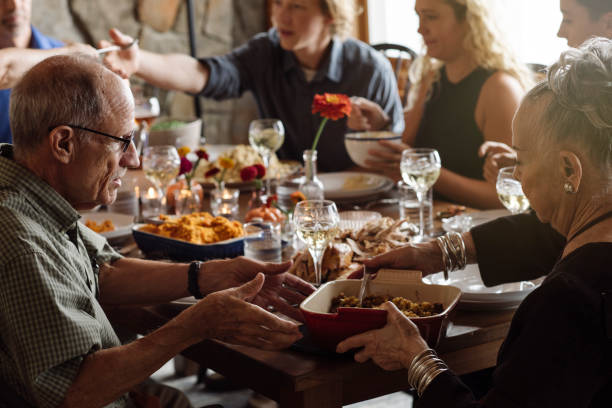 Two-thirds (67%) actually prefer side dishes to the entree (up 1% from 2022).
On average, American Thanksgiving spreads will feature five side dishes, with mashed potatoes now claiming the crown as the most beloved side, surpassing the once-favored stuffing. Stuffing now occupies the second spot, followed by mac and cheese. Yams and sweet potatoes, and green bean casserole round out the fourth and fifth positions, respectively.
In terms of innovation, one-third of Americans are spicing up their holiday menus, while 20% are experimenting with contemporary ingredients such as cauliflower rice or non-dairy alternatives. Additionally, 18% of respondents are looking to include more plant-based options in their Thanksgiving celebrations.