Your Pet's Vet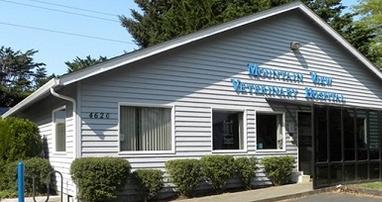 The doctors at Mountain View Veterinary Hospital know that your pets are your family. They are *AAHA certified and proud to be your experts, answering all your non emergency questions about your pet and their health- FREE of charge.
Submit ONLY NON-EMERGENCY QUESTIONS below. If your situation is an emergency call Mountain View Veterinary Hospital at 360-438-9623 for immediate assistance.
Tips From Mountain View Veterinarians:
It's time for you to have your AAHA moment! The American Animal Hospital Association (AAHA) is the only organization that accredits companion animal veterinary hospitals. Only about 12% of animal hospitals in the U.S. earn their accreditation. AAHA requires their accredited hospitals to demonstrate an exceptional level of medical care and client service. They are measured against the most rigorous standards in the vet industry. Thoroughly examining all areas of the clinic (surgical, exam rooms, medical records, drugs and supplies, processes and procedures, and much more). Approximately 900 standards that directly relate to the quality of care being provided to YOUR pet. What does that mean for you and your pets? AAHA accredited vet hospitals hold themselves to a higher standard than other vet hospitals. Mountain View Veterinary Hospital, our expert Pets Vet holds AAHA accreditation. They are among the small percent of vet hospitals to volunteer for the regular inspections to ensure they exceed the standards of care, from cleanliness to medical records. Priding themselves on providing the highest quality of care that your pets deserve. Because they know they are not just pets, they are family!
More tips coming soon!
For more information about Mountain View Veterinary Hospital click here.