Meet The KAYO Girls
Meet The KAYO Girls!

The KAYO Girls are the face of 96.9 KAYO. You can find them out and about all over the South Sound at KAYO events and activites. The KAYO Girls are brought to you by Community Youth Services in Olympia.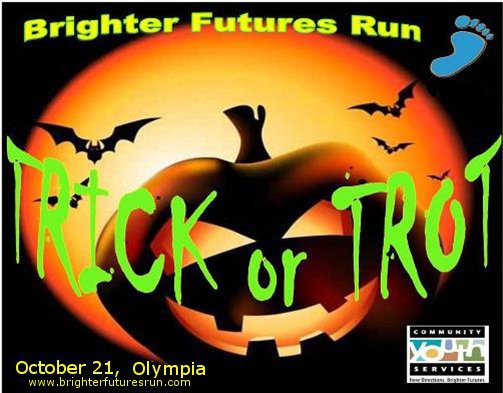 Back for another year- The Brighter Futures Run TRICK OR TROT is DOWNTOWN OLYMPIA with a guaranteed fun time for the entire family! A 5k for all fitness levels, come dressed in your costume, run through festive zones (scarecrows! spider webs! zombies!) and celebrate at the end with a Monster Mash Concert and Party. As always, kids 10 and younger are FREE with a paying adult. Lots of fun game and prizes!
And ALL proceeds stay LOCAL and help homeless and at-risk youth in our community through Community Youth Services.
Runners are $30 each until September 21, 2017 and $40 after September 21st. All INDIVIDUAL RUNNERS can register HERE.
BEST DEAL: Groups of 4 or more (10 and older) are $20 each until September 21, 2017. $30 each after September 21.
Register your GROUP using the fillable form HERE.
If you have paid and need to SIGN UP YOUR CHILD, 10 AND UNDER, who are FREE WITH A PAYING ADULT, you can do so HERE.