Veterans to be Honored in the South Sound this Weekend
Katy Rogers Friday, November 9th, 2018 8:10am
There are many different ways to honor the veterans in your community. Perhaps you know a neighbor who served our country. Stop by and thank them for their service, Attend the events being held in your community. Or, volunteer your time at a business that caters to the needs of the veterans who live in your hometown. Here is a list of some of the events honoring veterans in the South Sound this weekend. Keep in mind that Veterans Day is officially Sunday, November 11, however, because it falls on a weekend, it is also observed on Monday, November 12. Please note the dates on the activities listed below.
*Elma Veterans Day Celebration (Elma, Washington) features a memorial ceremony, parade and luncheon. Festivities begin at 11 a.m. on Sunday, November 11 at Veterans Memorial Park. Information: www.elmachamber.org.
*Hands On Children's Museum (Olympia, Washington) is offering half-off admission for all military families on Sunday, November 11 and Monday, November 12. And a military membership discount special is being offered this weekend. Go to www.hocm.org for a listing of family friendly activities being held at the museum to celebrate Veterans Day.
*Annual Holiday Card Signing Event For Our Troops (Shelton, Washington) is held at the Shelton 40 et 8 Veterans Club on Sunday, November 11. See the flyer below. Community members gather to sign and prepare cards for active duty troops who won't be home to celebrate the holidays this year. For more information go to: www.sheltonveteransclub.org.
*Shur-Kleen Car Wash is offering free car washes to all veterans and military in uniform on Sunday, November 11. Locations include Olympia, Lacey, Bremerton and Lakewood.
*Auburn Annual Veterans Day Parade and Observance (Auburn, Washington) is now in its 53rd year, the parade has grown and is one of the largest Veterans Day parades in the United States. The event begins at 11 a.m. on Saturday, November 10 in Auburn on Main Street. Go to www.auburnwa.gov for details.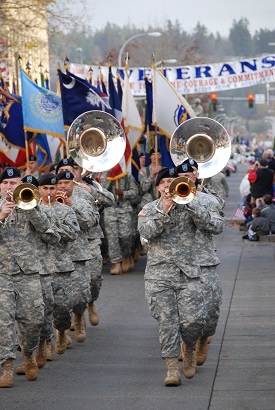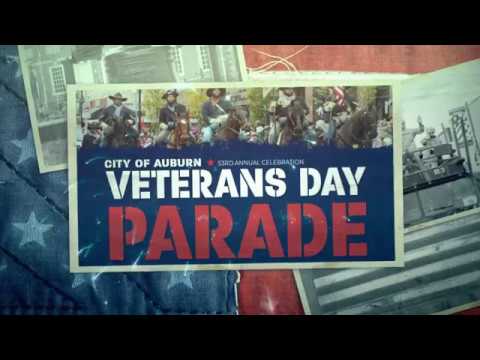 *Veterans Day Dining Deals (Note: I found a fabulous listing of food freebies at www.thenewstribune.com)
Applebee's Neighborhood Grill - Free dinner meal from a menu of eight entrees on Sunday, November 11.
Dunkin' Donuts - Free doughnut on Sunday, November 11.
Denny's Restaurant - Free build-your-own Grand Slam breakfast on Monday, November 12 from 5 a.m. - Noon.
Little Caesars Pizza - Free $5.00 lunch combo on Sunday, November 11 from 11 a.m. - 2 p.m.
Red Robin Gourmet Burgers - Free Red's Tavern Double Burger with fries on Sunday, November 11.