Olympia's Own Luke Olson Rocks in Nashville and the Country Music Hall of Fame Adds Three New Members!
Katy Rogers Monday, October 22nd, 2018 12:27pm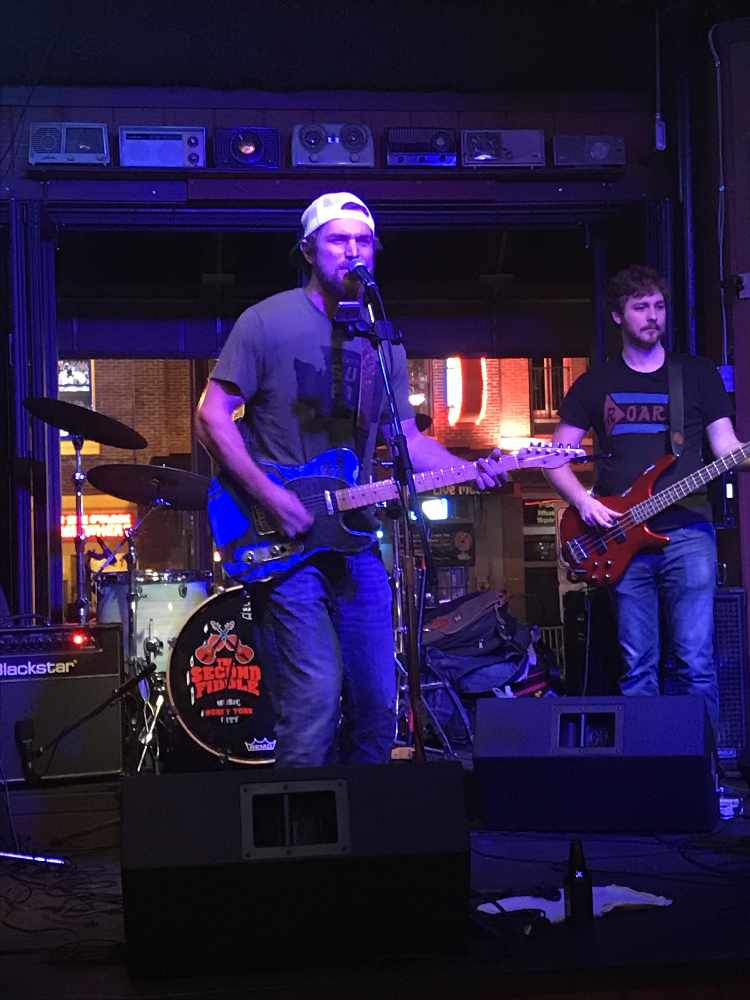 Luke Olson and the Olson Bros. Band made a lot of noise last week here in Nashville. The band appeared at the Second Fiddle and The Stage. Both of these venues have been on Lower Broadway for years in downtown Music City. The Olson Bros. band played everything from original material ("Sixty Cent Pocket Man") to the famous rock and roll song "Highway to Hell" while performing from these world famous stages. Here are several photos from the show I attended at the Second Fiddle. I've been going to this bar for so long that I remember when there was a grill where the stage is now. It was great fun to spend time with friends from back home in Olympia. Watch for the group's next single to be released in the next month. I will keep you posted. Best of luck to our country stars from Washington state!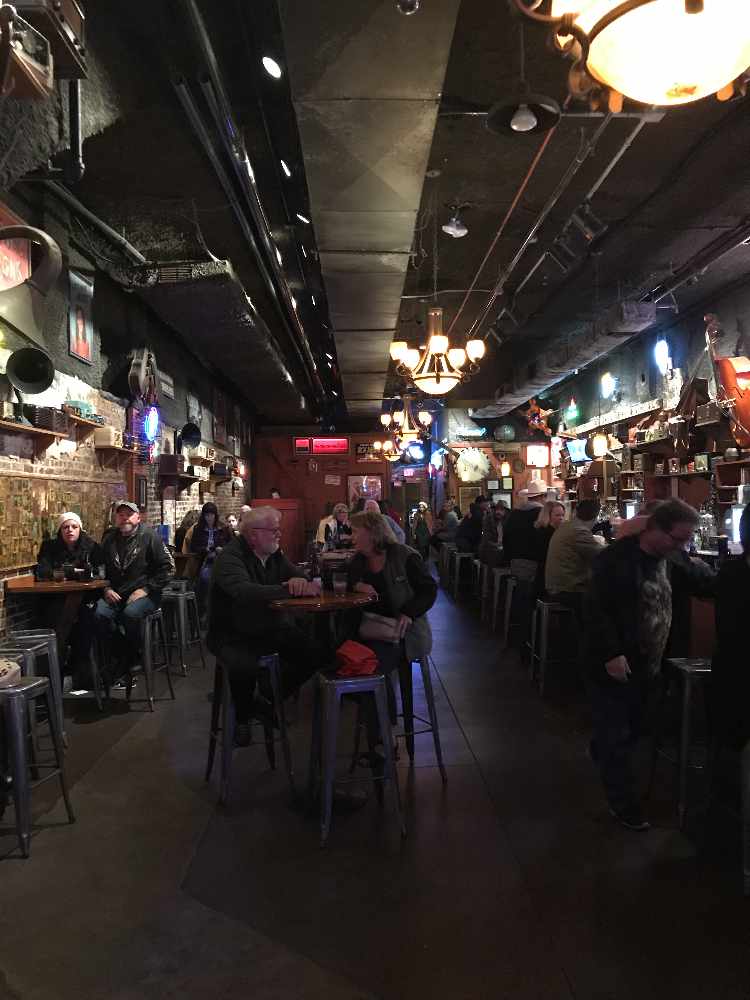 The Red Carpet Experience at the Medallion Ceremony at the Country Music Hall of Fame and Museum. This is the official event where the new inductees to the Country Music Hall of Fame become members. The Class of 2018 : Ricky Skaggs. "Highway 40 Blues" Skaggs was this year's Modern Era Artist. He is a country and bluegrass singer and also plays mandolin and fiddle. The Kentucky native and has been honored with 15 GRAMMY Awards. Dottie West. "Country Sunshine" West was elected in the Veterans Era Artist category. She was a country music pioneer singer and songwriter and won a GRAMMY Award in 1964. The legendary performer died in September of 1991. Johnny Gimble. Recording and Touring Musician Category. Gimble was a western swing musician who played the fiddle as a member of Bob Wills and His Texas Playboys. He died in May of 2015 in Texas.
Here are several photos from the Red Carpet as stars (Brenda Lee, Steve Wariner, Emmylou Harris) arrived to the Medallion Ceremony on Sunday afternoon to honor their peers in country music.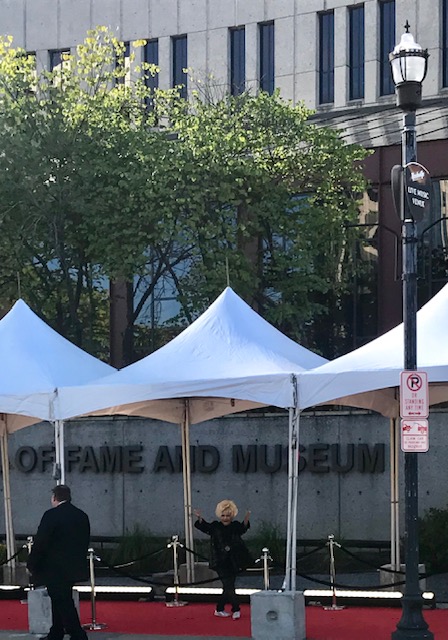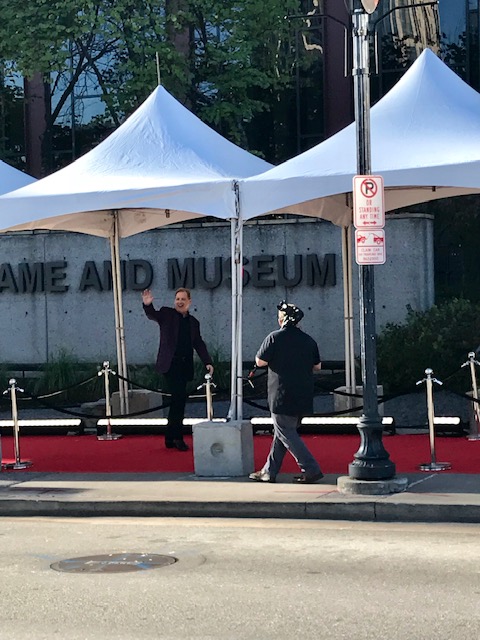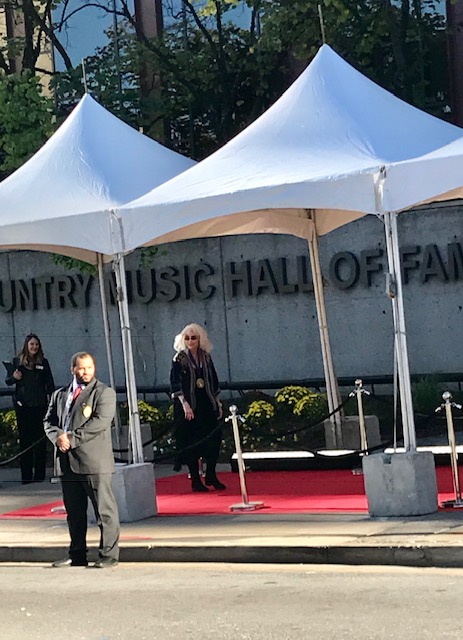 STORIES TO WATCH FOR IN NOVEMBER! The 52nd Annual CMA Awards and Tracy Lawrence's Turkey Fry. I have a ticket to the award's show and this will be my fifth year attending Tracy's annual Thanksgiving event at the Nashville Rescue Mission.