Music City Is Definitely In The Mood To Party In October (Part One)!
Katy Rogers Tuesday, October 9th, 2018 8:41pm
Nashville's most famous honky tonk on Lower Broadway, Tootsie's Orchid Lounge celebrates its 58th birthday bash on Wednesday, October 10. Guest artists joining the street party include Randy Hauser, Jake Owen, Travis Tritt, Montgomery Gentry, Terri Clark and Darryl Worley, I'll be reporting on location from this annual event held in downtown Nashville. Happy Birthday, Tootsies!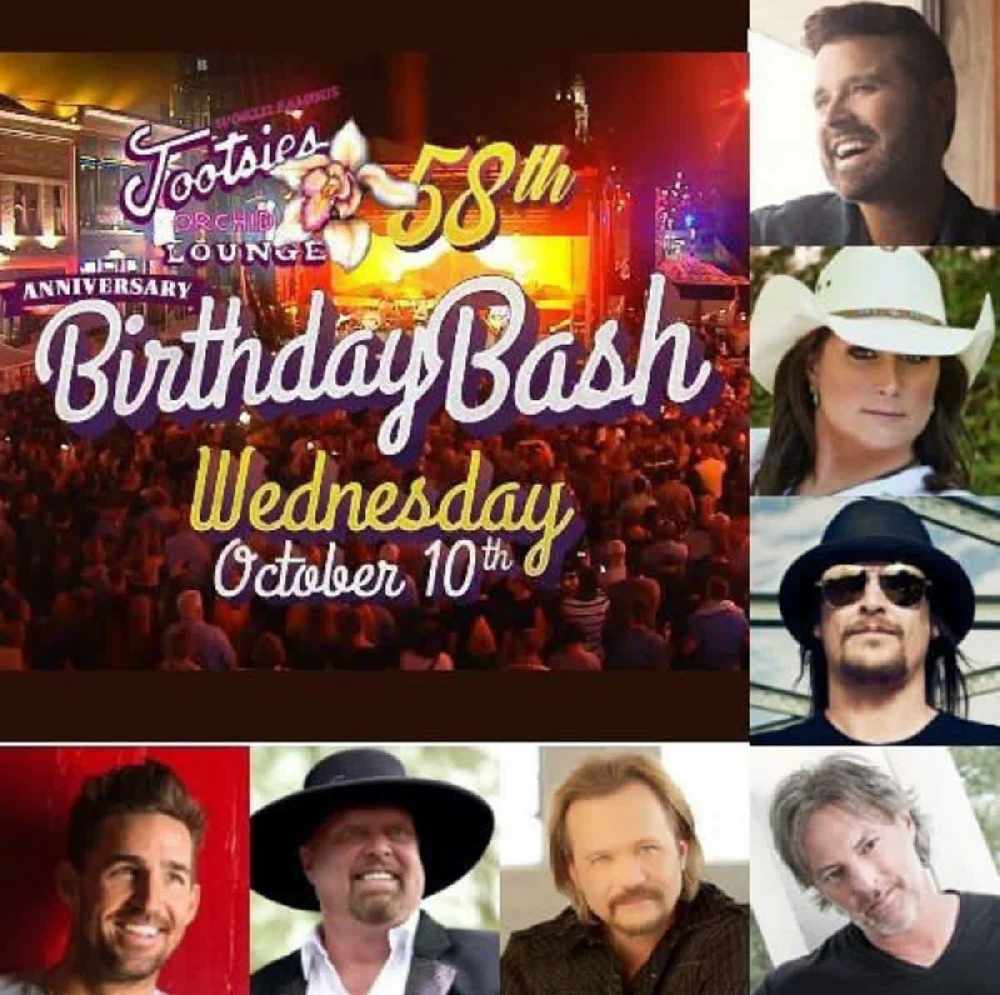 Also on Wednesday, October 10 - Family, fans and friends will gather to celebrate the birthday of the late country artist Dottie West. The event benefits The Nashville Musicians Emergency Relief Fund and is hosted by Grand Ole Opry star Jeannie Seely. Scheduled performers include Ricky Skaggs, Larry Gatlin, Steve Wariner and Vince Gill with the Time Jumpers. Note! Dottie West and Ricky Skaggs will be inducted into the Country Music Hall of Fame at an official ceremony later this month.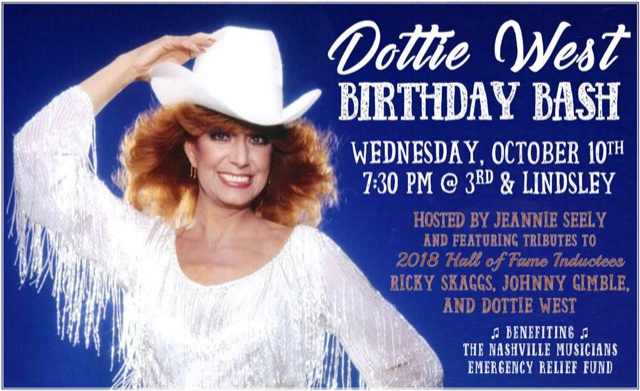 The Grand Ole Opry turns 93 this week and folks are getting ready to celebrate here in Nashville. Terri Clark, Charley Pride and Trace Adkins are among the special guests who are set to perform on the Opry. Fans will be celebrating on the plaza outside the landmark venue all weekend. Happy Birthday!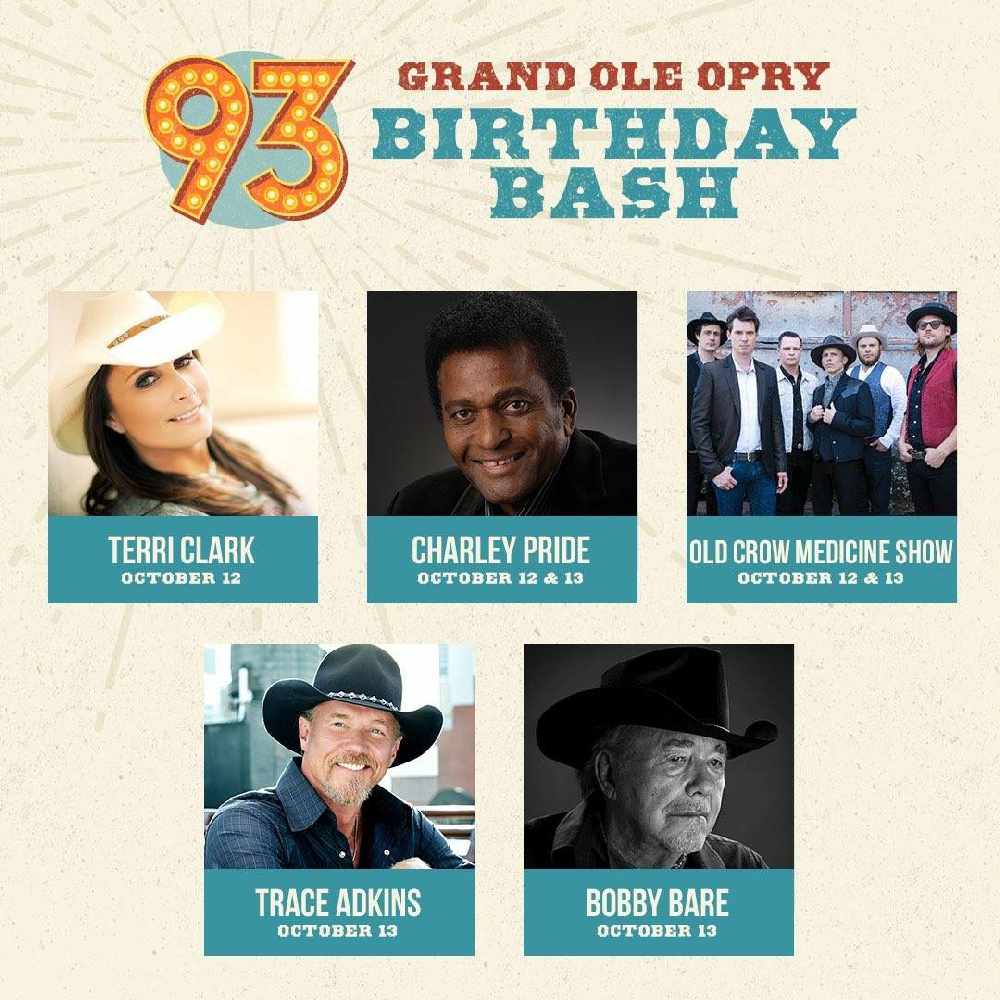 On Saturday, October 13th I'll be attending a special movie preview at the Country Music Hall of Fame and Museum. Country music's Alan Jackson is the star of a new documentary titled Small Town Southern Man. The film chronicles the singer's life from his upbringing in Georgia to his 2017 induction to the Country Music Hall of Fame. The story is told through interviews, performances and music videos. Congratulations, Alan!