Fried Bologna and a Country Song are the Perfect Lunch in Nashville
Katy Rogers Saturday, March 9th, 2019 1:57pm
Where else can you dine on a Southern staple and tap your toes to LIVE traditional country music on your lunch hour. Welcome to the Nashville life!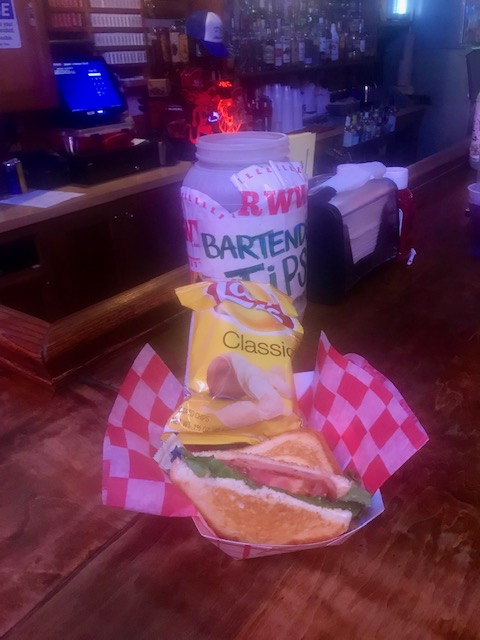 Despite living in Nashville for most of twenty years, it took me a long time to indulge in a fried bologna sandwich. It's definitely a southern favorite here. And when I ordered my first one, it was at my favorite honky tonk on Lower Broadway. The cook at Robert's Western World warned me that I would get hooked on them. And he was right! As a hard working gal on a budget living in an expensive city, I'm grateful for the "Recession Special" at this world famous venue. You can get a fried bologna sandwich, one bag of chips and a Pabst Blue Ribbon (PBR) beer for six bucks! All of this while listening to fabulous local country bands like my friends Dave Cox & The Coxmen when taking a welcomed break from your daily downtown business. Back in the day, I used to wear a short skirt and pass the tip jar for musicians who were playing here at night. The good ole days! Some of the folks who frequent this establishment are like family to me now. If you want to enjoy genuine Nashville living, stop here on your next visit to downtown. Ask for Theresa, she has been waitressing there for ten years and knows her business. Or look for owner, JesseLee Jones. He is the proprietor and leader of the house band, Brazilbilly. Go to http://www.robertswesternworld.com for band schedule, menu and seasonal hours of operation.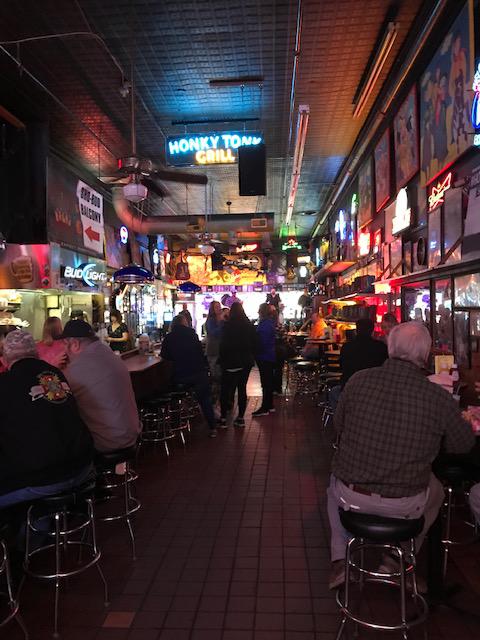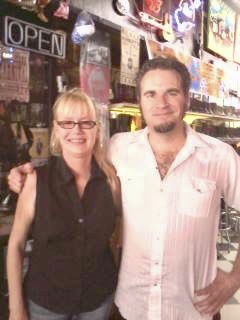 Before I stopped at Robert's Western World for lunch, I did a volunteer shift at the Country Music Hall of Fame and Museum. It is located just a block off of Lower Broadway in downtown Nashville. My usual assignments are assisting with the children's programs in the Taylor Swift Education Center and greeting visitors at the front door. I always try to take a minute to see the new displays and wave at a few friends during my time there. Here are a few photographs from the most recent exhibit at the museum. It is titled "American Currents: The Music of 2018" and features country folks who have influenced the business during the past year. It includes singers, a disc jockey, fashion designer Manuel and more. Go to http://www.countrymusichalloffame.org for a listing of current exhibits, admission prices, hours of business and membership information.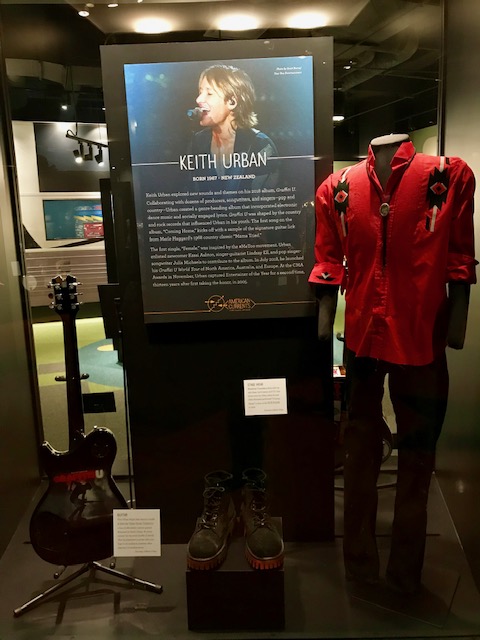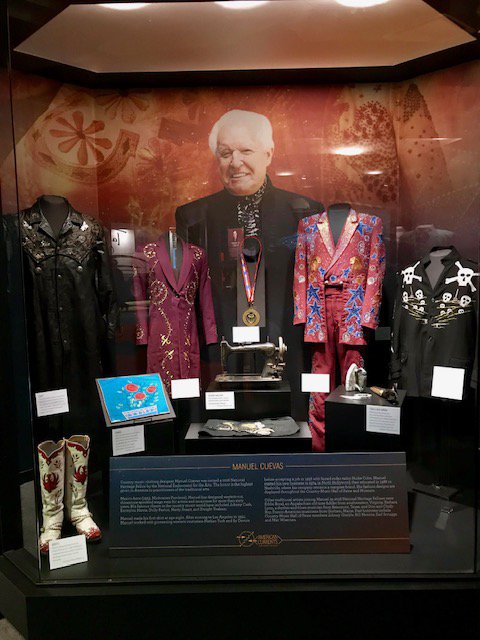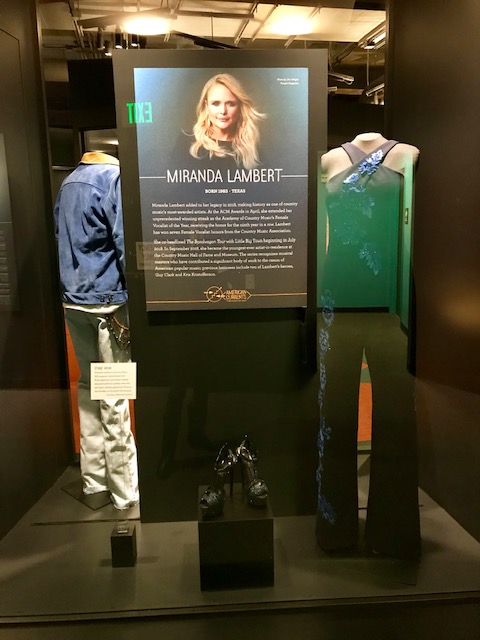 As I was making my way up Lower Broadway to my bus stop, I made sure to stop by my favorite record store in town. I worked at the Ernest Tubb Record Shop many years ago. It's not just a record store, it is a Nashville institution. And a family friendly place that shines a bright light on the city's country music history. As this town has turned into a city over the last several years, this record shop has stayed the same. And you never know who might drop by to shop (or sing) while you are visiting there. Marty Stuart, Jan Howard, Loretta Lynn, Charlie Worsham and many other country artists are big fans of this establishment. Thanks always to my friends at the Ernest Tubb Record Shop. I had a really bad date at a Predators game one night in downtown Nashville. I took refuge at the shop and staff there called me a taxi and waited until I was safely on my way home. Ladies and gentlemen work there. For store hours and product information, go to: http://www.etrecordshop.com.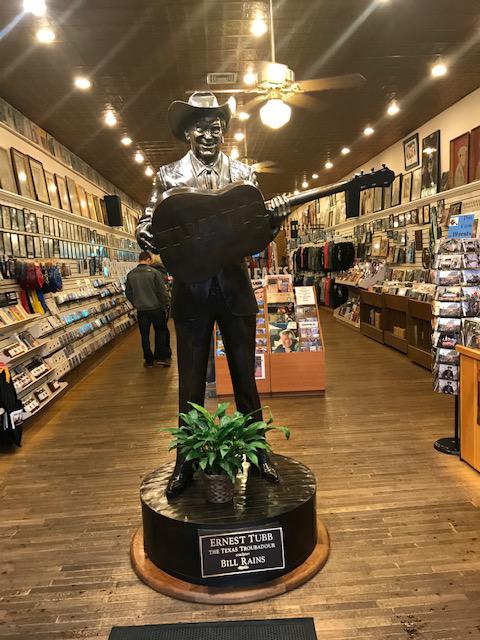 One Last Note!
Photographs from The Olson Band album release party at the Exit/In in Nashville last week. To order "Dancin' In Headlights" go to the group's website at http://www.theolsonbrosband.com.