Country Artist Charlie Green Comes Home For A Tour!
Katy Rogers Saturday, September 22nd, 2018 3:06pm
Local artist Charlie Green is currently on tour in the Pacific Northwest with performances scheduled for Tacoma, Tumwater and Shelton. He played in Yacolt last night and said it was an awesome show. I talked to him via the telephone today and he said, "It's always good to be back in the hometown with familiar faces." You might recall that I interviewed Charlie back in July at the Listening Room Cafe here in Nashville. He continues to work hard on his musical career and continues to build a bigger audience every day. And he thanks you for your support. Here is his current schedule while visiting Washington state: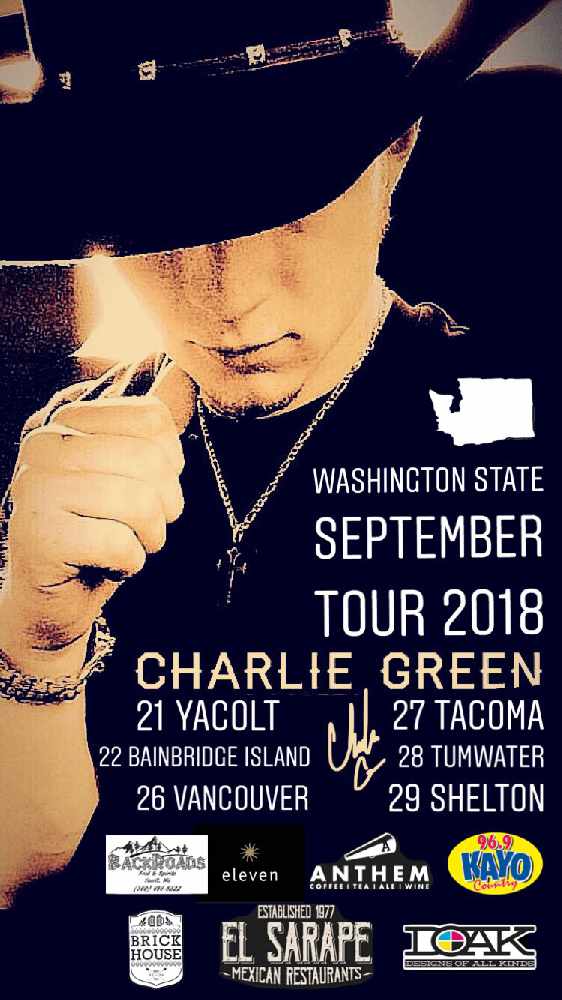 For more information on Charlie Green's career, music, tour schedule and life in Nashville, please go to his music page on Facebook. You can also follow him on Instagram .