2018 CMA Week in Nashville and Seasons Greetings!
Katy Rogers Friday, November 16th, 2018 7:48am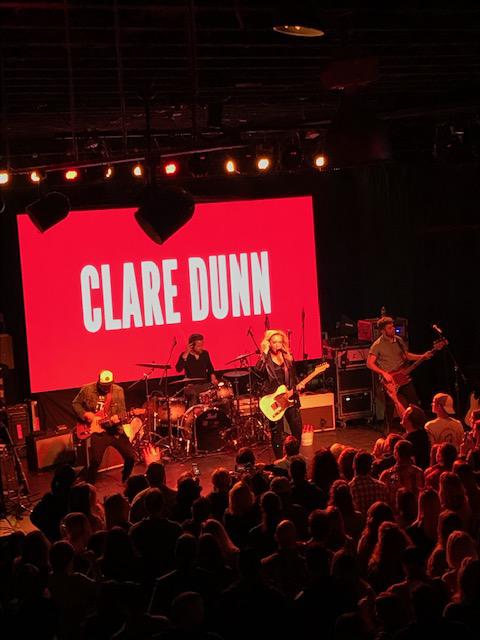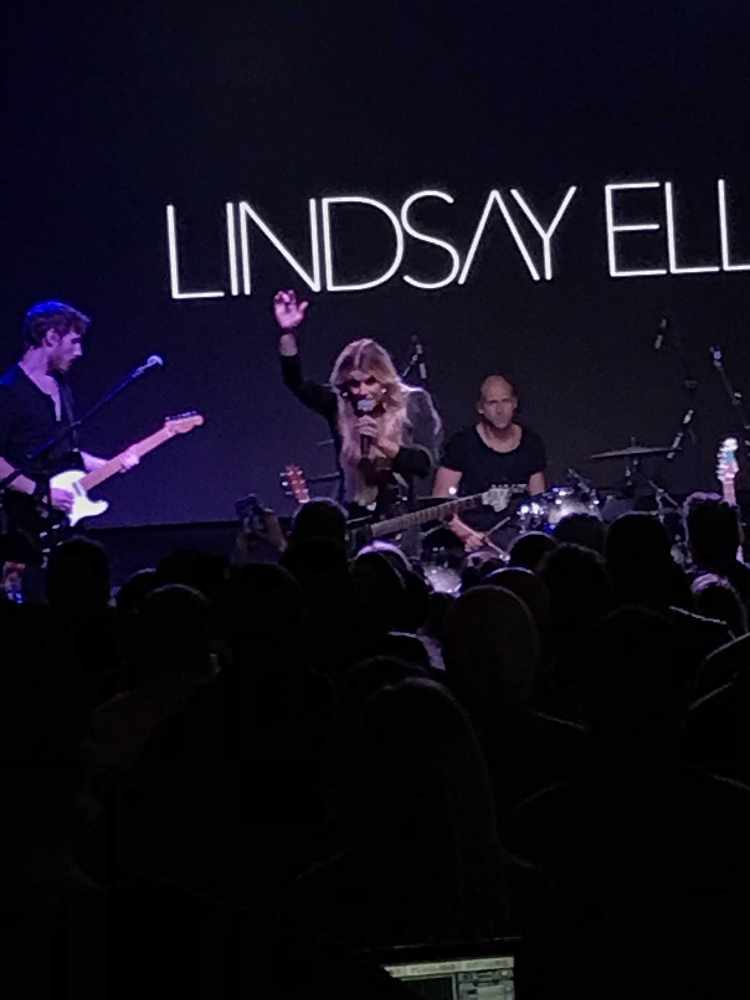 The Budweiser Country Club Official CMA Awards Showcase kicked off 2018 CMA week here in Nashville on Monday night. Artists featured at the event included The Sisterhood Band, Clare Dunn, Lindsay Ell, and Kassi Ashton at the famous EXIT/INN. It was the first time the event has been held and it was a packed house to see the industry celebrating women in country music at the venue. Looking forward to next year's showcase!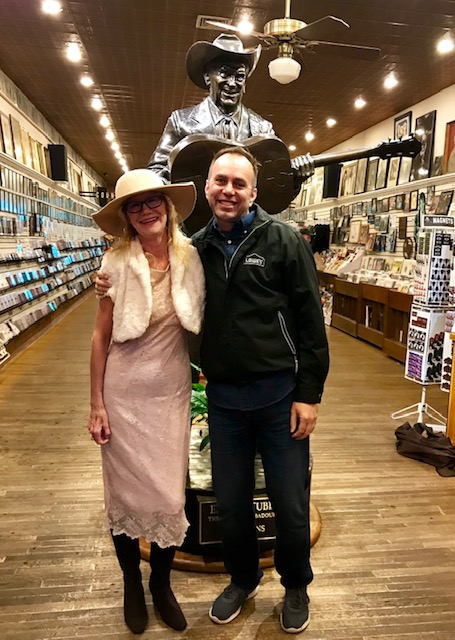 The 52nd Annual CMA Awards were fabulous for me this year! It was the first time I had a ticket to attend the show. On my way to the Bridgestone Arena, I stopped by my favorite place on Lower Broadway for a quick photograph with my friend, Terry Tyson. He is the general manager of the Ernest Tubb Record Shop. The weather was bitter cold with rain. Attendees were only allowed a small purse, so I had no umbrella. No worries. Everyone entering the venue shared theirs with the next person in line and we all made it to our seats still looking good in our formal attire. That's how COUNTRY fans roll! My seat afforded me a view of the side stage and I could see all of the action backstage as the sets were changed for each segment of the show. Interesting and amazing how they put it all together. Highlights of the gala event included Keith Urban winning Entertainer of the Year, Garth Brooks sang a new song to his wife, there were tributes to the latest inductees into the Country Music Hall of Fame - Ricky Skaggs and Dottie West, and the audience lighted up their phones and had a moment of the silence for those affected by the wildfires in California. Missing from the stage this year was Kenny Chesney. He was unable to attend due to a death in his family. He won Musical Event of the Year for his collaboration with David Lee Murphy on "Everything's Gonna Be Alright," but Murphy was alone when he accepted his trophy. Here are photographs from the evening featuring a few of my favorite moments. I'm already dreaming about next year's show!
Keith Urban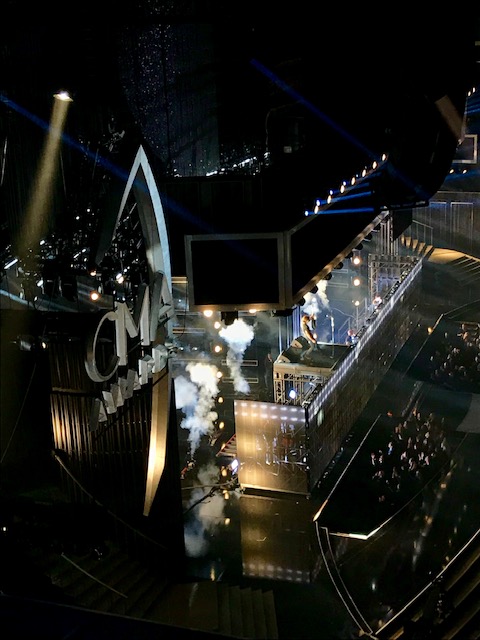 Luke Bryan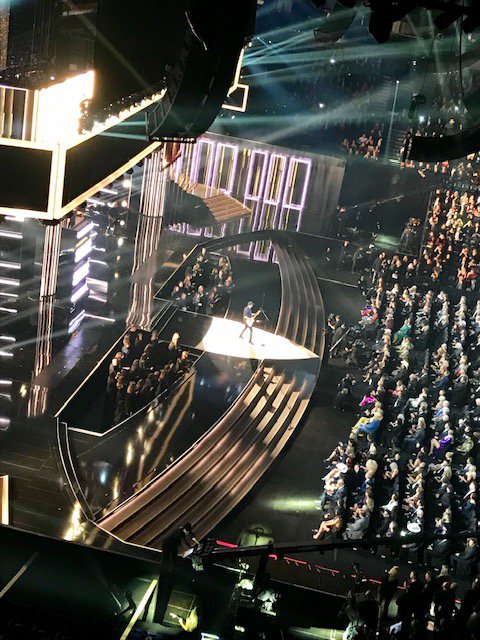 Luke Combs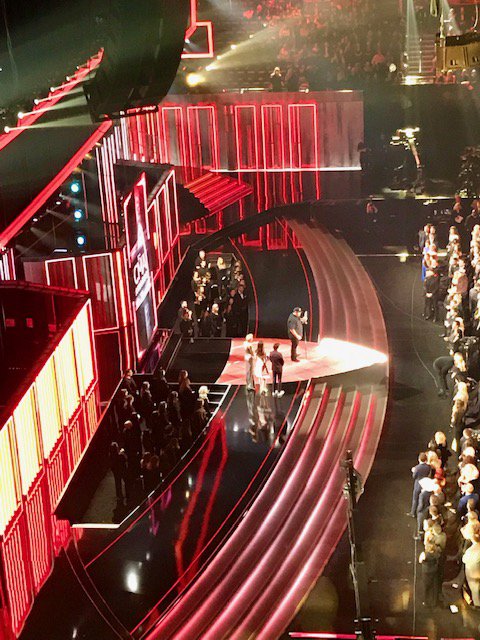 Pistol Annies with Miranda Lambert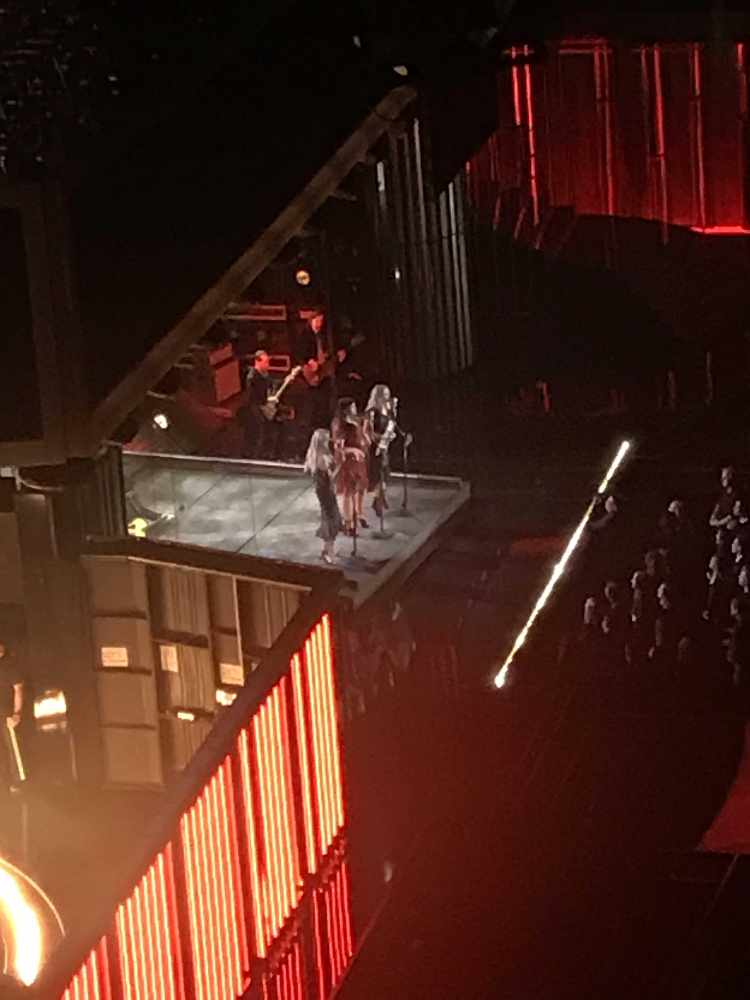 Eric Church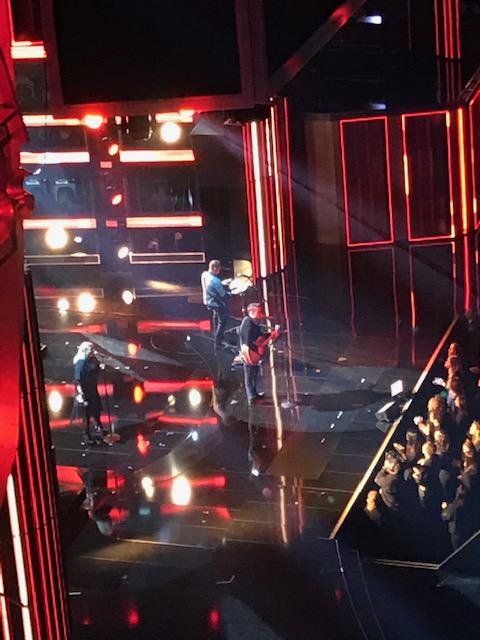 Seasons Greetings from Music City! Here are a few of the events I'll be covering for you during the Thanksgiving holiday here in Nashville. And the Oak Ridge Boys are bringing their 2018 Shine The Light On Christmas tour to the Pacific Northwest in December. The classic country quartet will be performing at the Little Creek Casino Resort in Shelton, Washington on December 9.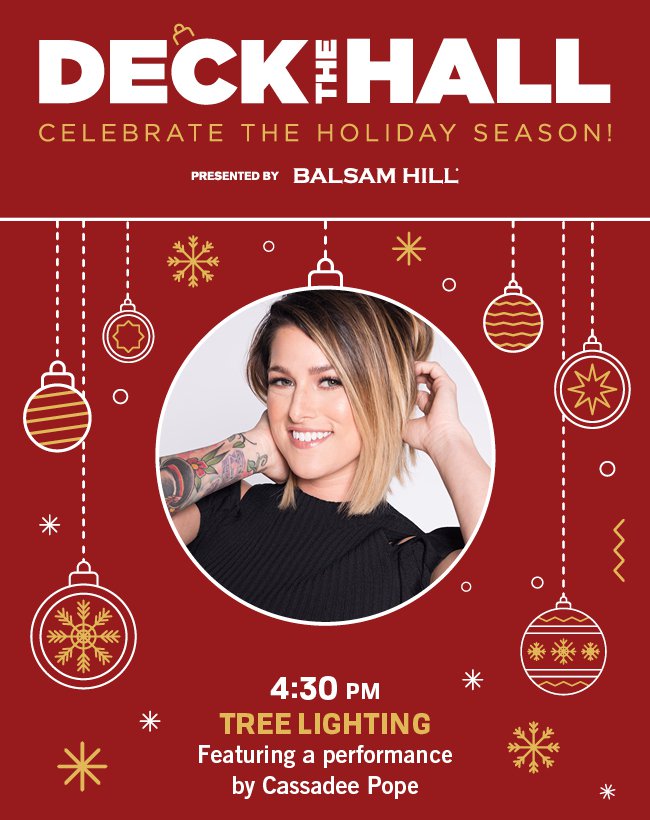 (The Oak Ridge Boys photos courtesy of 2911 Media - Nashville)