Katy's Notes from Nashville
Washington State Singer Performs at CMT's Next Women of Country Show! Katy Rogers Saturday, June 9th, 2018 6:25am Bailey Bryan represented the Pacific Northwest well when she joined other up and coming country singers for a show at the Country Music Hall of Fame and Museum in Nashville yesterday,
Bailey Bryan is from Sequim, Washington, She now lives in Nashville and has been spending time writing and recording songs here. And living her dreams. The lucky singer was one of the chosen few for the CMT's popular Next Women of Country show. The event is held every year now at CMA Fest in Music City. She was on stage with some big players yesterday including Glen Campbell's daughter (Ashley), Rod Stewart's daughter (Ruby) and Cassadee Pope. Congratulations, Bailey!
http://www.kayofm.com/blogs/katys-notes-from-nashville/post/washington-state-singer-performs-at-cmts-next-women-of-country-show/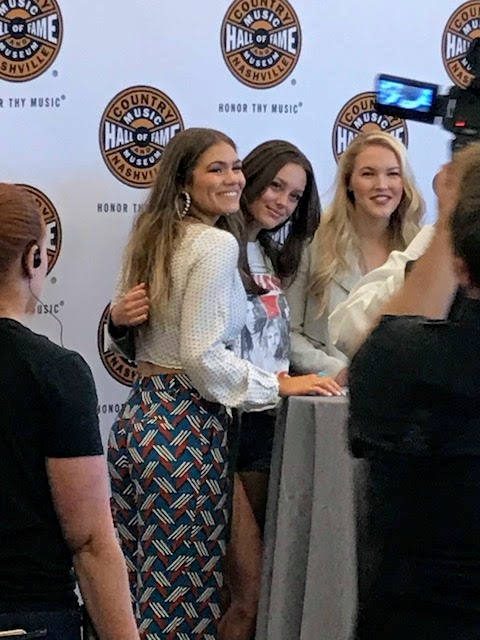 CMA Fest 2018 Kicks Off in Nashville! Katy Rogers Thursday, June 7th, 2018 4:28pm Katy's Notes from Nashville sits down with a new country singer to find out her career plans via CMA Fest.
Lots of excitement in the air as we kick off CMA Fest 2018 with new music from country singer Aubrie Lynn in downtown Nashville. I sat down with her on the front steps to the Ryman Auditorium to ask about her goals in attending the annual music festival and to hear the current single titled "Slow" from her latest album release. The up and coming singer drew a crowd to this historical and musical place with her sweet and pretty voice. And she has performances booked during this year's entire CMA Fest event. To find out more about her music and show schedule go to aubrielynnmusic.com. CMA Fest is a country music fan based event that occurs every year in Music City. It offers the opportunity for fans and their favorite country artists to come together and celebrate the city where the music and where it is made. For further information about the festival visit the Country Music Association's official website at cmaworld.com. Everything you need to know about attending the best country music gathering in the nation is located there. See you here soon!
http://www.kayofm.com/blogs/katys-notes-from-nashville/post/cma-fest-2018-kicks-off-in-nashville/
Interview with local artist Olson Bros. Katy Rogers Saturday, February 3rd, 2018 11:38am I recently made my way down to Music Row here in Nashville to interview Luke Olson from Olympia's own The Olson Bros....
I recently made my way down to Music Row here in Nashville to interview Luke Olson from Olympia's own The Olson Bros. Band. No dorm room for this Belmont University music major... he lives directly across the street from Garth Brooks' recording studio. Nothing like musical inspiration right outside your door, right?
We sat down in his living room and talked about this musician's dreams, his life as a student, songwriting, his fiancé, and bandmate brother Isaac. He was back in Olympia making preparations for the band's album release party at Ilani Resort Casino the next night. The band's songs have been getting local airplay ("By and By") in Washington state and the acoustic album they released last week has been received well by fans. Olson told me he's grateful for the opportunities he's found in Nashville and he intends to stay here.
He's currently being mentored by hit songwriter Jim McCormick who's songs have been recorded by Tim McGraw, Jason Aldean, and many more. I look forward to tracking The Olson Bros. Band here in Nashville - and keeping you updated with the group's next big news from Music City. Here is my complete interview and photographs from the album release party in Ridgefield. To learn more about band's music and tour schedule go to theolsonbrosband.com.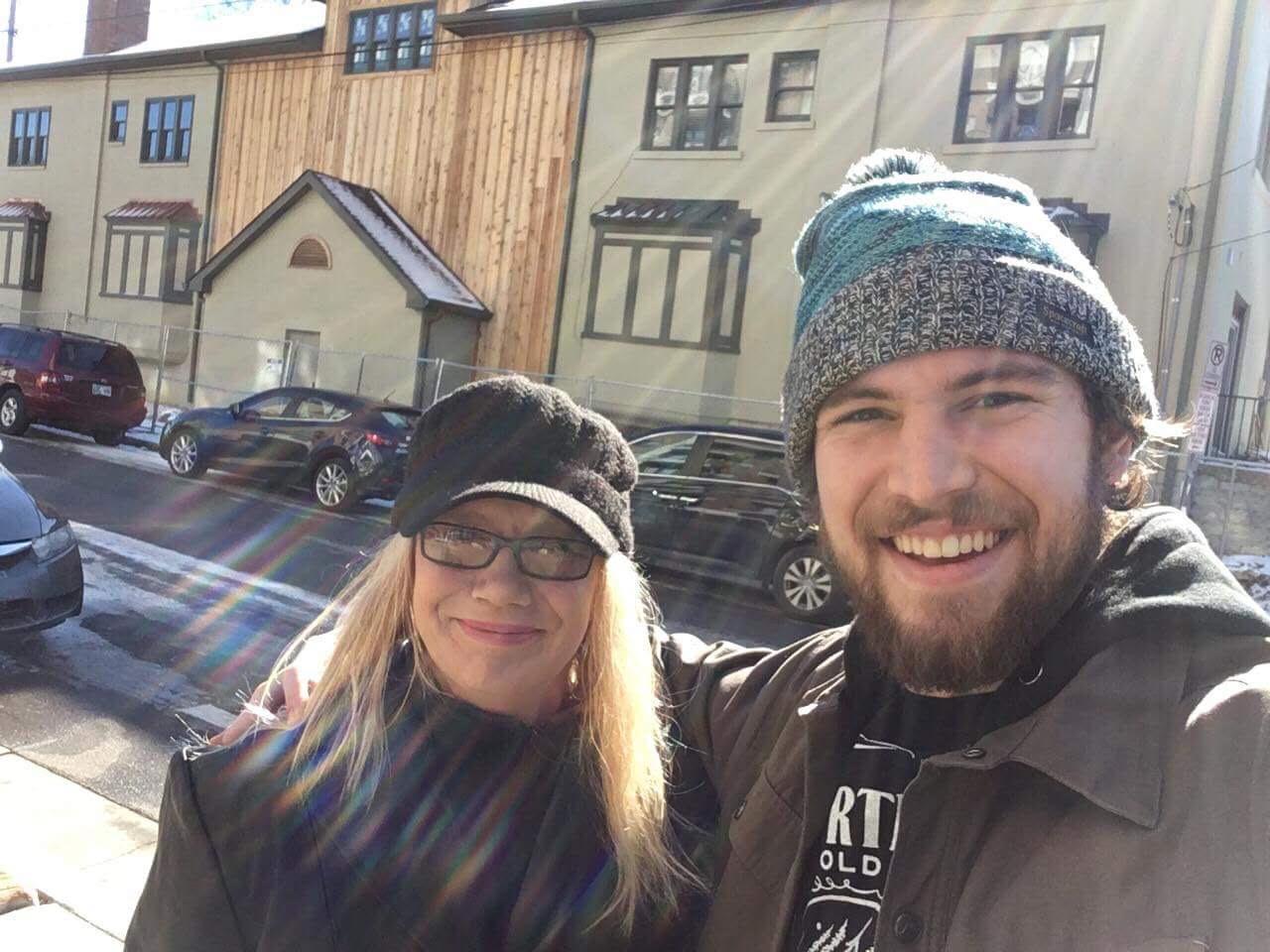 http://www.kayofm.com/blogs/katys-notes-from-nashville/post/interview-with-local-artist-olson-bros/