Katy's Notes from Nashville
ACM Presents: Our Country - 5 Memorable Moments Katy Rogers Monday, April 6th, 2020 10:23am Country artists sing from their homes to support the music and entertain fans!
Did you watch ACM Presents: Our Country last night on the CBS television network? Big name country artists got together (separately) to sing from their couches to uplift the spirits of family, fans and friends. And to fill in for the re-scheduled 2020 ACM Awards Show - the event will now be held on September 16 in Las Vegas. Keith Urban has hosting duties this year. Urban kicked things off from his home studio and set a hopeful and positive tone to the show. Here are just five of the memorable moments from Sunday night's special event.
Miranda Lambert - Heal Thyself
Miranda Lambert performed "Bluebird" from the home where she and her husband, Brendan were married not long ago. He was supposed to film her performance, but decided to go fishing instead. Lambert chose "Bluebird" as the perfect song to sing - it's about making the most out of what your dealt in life. She has had a lot of time to heal and think during the coronavirus crisis and wants her fans to know that we're here in it together.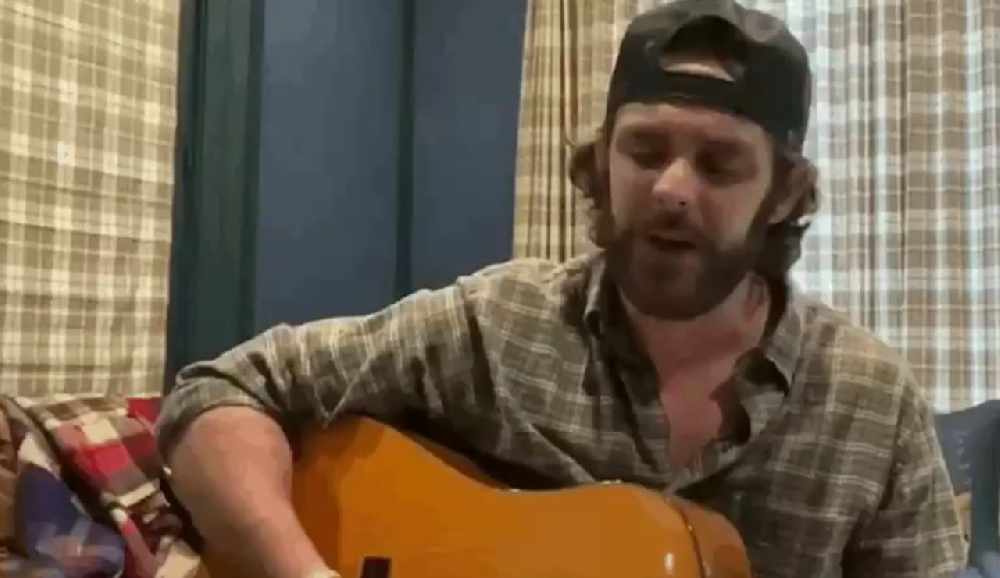 Thomas Rhett - "Be a Light"
Thomas Rhett released his new song "Be a Light" last week on his 30th birthday. Guests on the record include Reba McEntire, Keith Urban, Hillary Scott from Lady Antebellum and Chris Tomlin. Rhett reminded his fans to "Be a Light" before sharing an acoustic performance of his latest single.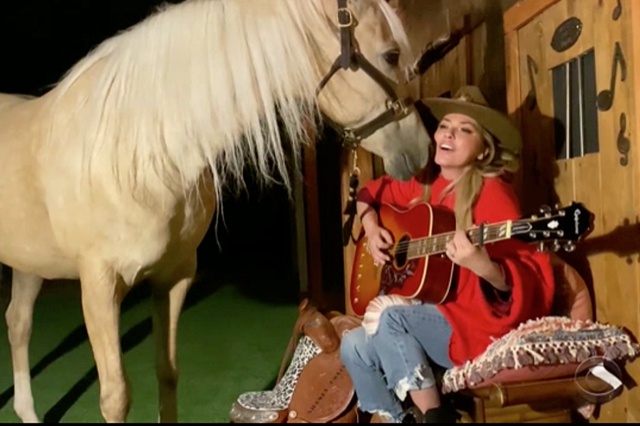 Shania Twain - Welcome to My Barn
Canadian country superstar Shania Twain made viewers feel right at home with a performance from her stables, complete with her favorite horse and dog by her side. She sang snippets from her famous 1990s classic song list including "Honey, I'm Home" and "Man! I Feel Like a Woman." Twain told fans that "we're gonna do what we always do and pull together to get through it."
Brad Paisley, Darius Rucker and Luke Bryan - Tribute to Kenny Rogers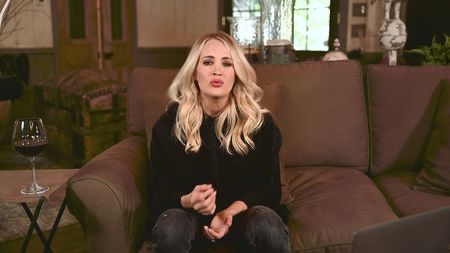 Carrie Underwood - Get a Glass of Wine
Carrie Underwood invited her fans to join her in a glass of wine while she sang her single titled "Drinking Alone." The 12-time ACM Award winner was seen singing the 2018 single from the comfort of her couch - "Oh, we should be drinkin' alone/We should be drinkin' alone together."
NOTE TO PACIFIC NORTHWEST BANDS!
Please send (kathyrogers615@gmail.com) your social media events/schedule to me if you would like to be included in Katy's Notes From Nashville. I would love to add your performances to my weekly blog. Thank you kindly.
Keep it Country!
Katy
http://www.kayofm.com/blogs/katys-notes-from-nashville/post/acms-our-country-5-memorable-moments/