Katy's Notes from Nashville
Country Radio Seminar brings artists and radio folks together in Nashville! Katy Rogers Friday, February 21st, 2020 2:36pm The Country Radio Seminar is held every year in the month of February - Here are some of the highlights from the event this week in Nashville.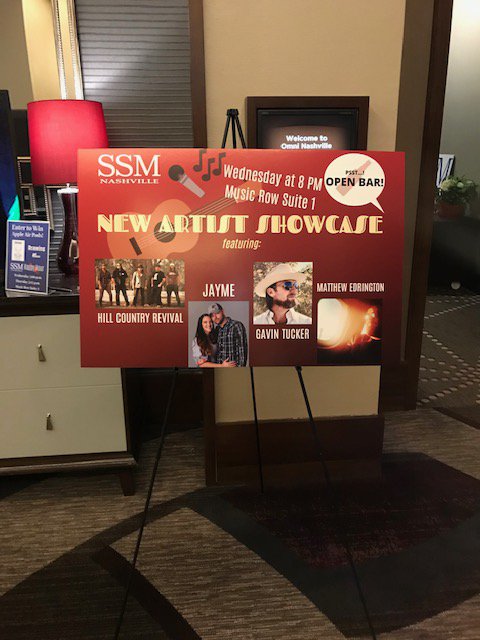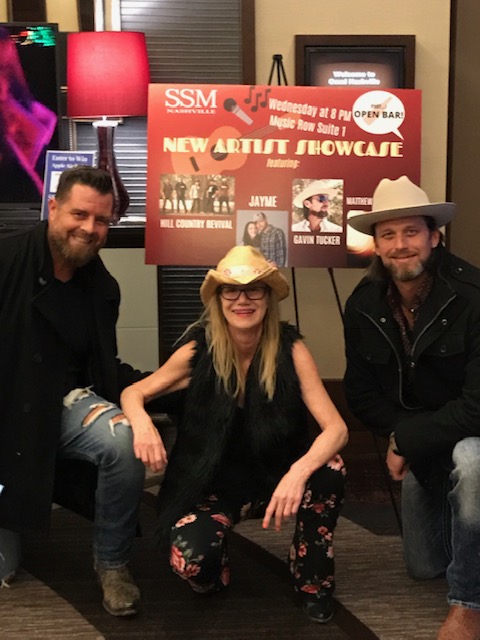 The 2020 Country Radio Seminar (CRS) has dominated the news here in Music City the last several days. The annual gathering of radio folks features music, seminars and social events at the Omni Hotel Nashville, the Country Music Hall of Fame, and in the honky tonks down on Lower Broadway. I kicked off the event off by participating in a band judging contest. New acts were represented by my friends at SSM Nashville and each artist performed two original songs and were rated in three different categories - song, performance and stage presence. All of the bands deserve congratulations - JAYME, Matthew Edrington, Gavin Tucker and Hill Country Revival. The winner was Hill Country Revival, a country rock band from Texas. Listen to their music at http://www.hillcountryrevival.com.
There were many highlights at the Country Radio Seminar - Reba McEntire announced that she has re-signed with her original record label, MCA Nashville. The country star surprised CRS attendees at a showcase held by Universal Music Group at the Ryman Auditorium. The showcase featured a duet by Keith Urban and Carrie Underwood singing their hit song titled "The Fighter." And Kenny Chesney received major recognition for his humanitarian work when he was honored with the Country Radio Broadcasters' Humanitarian of the Year Award. Congratulations, Kenny!
Here are a few photos from my own adventures at the Country Radio Seminar. I enjoyed meeting a new act - Juna N Joey. They just appeared as the first performers on the new show - America's Most Musical Family. You can learn more about this brother and sister duo at http://www.junanjoey.com. At the same event, I had the opportunity to chat with Colton from The Swon Brothers. The duo is working on a new album and are enjoying writing songs with fellow country stars. Visit http://www.swonbrothers.com to follow the brothers' on their musical journey. Finally, it is always nice to see country singer T.G. Sheppard - we have known each other for over 30 years. Thank you kindly for the hello and photograph, T.G.!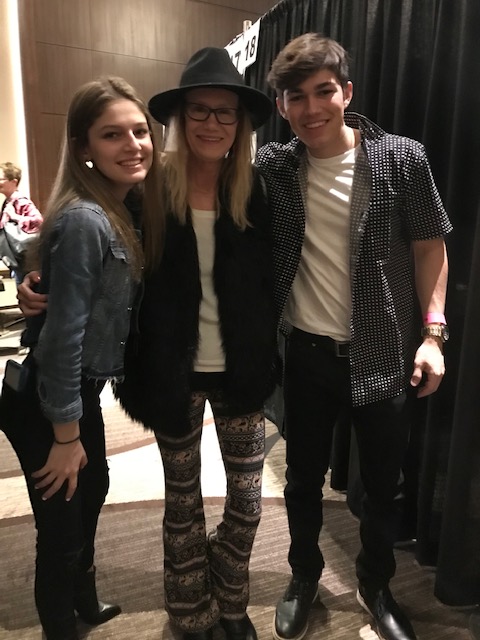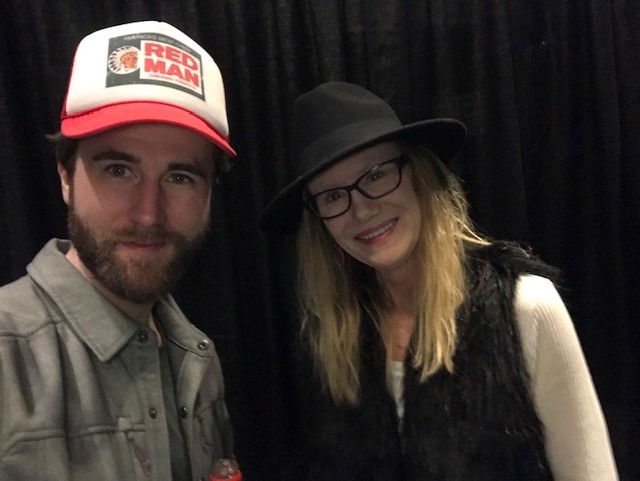 The Glen Campbell Museum & Rhinestone Stage is officially open in downtown Nashville. I attended the ribbon cutting ceremony last week down on 2nd and Broadway, along with Campbell's family, city officials and Nashville's Mayor John Cooper. You can see my photo story on the 96.9 KAYO Facebook page. Glen Campbell enjoyed billiards and golf and his love for these games are expressed with exhibits featured at the museum. I will be visiting there again soon to do a more detailed story.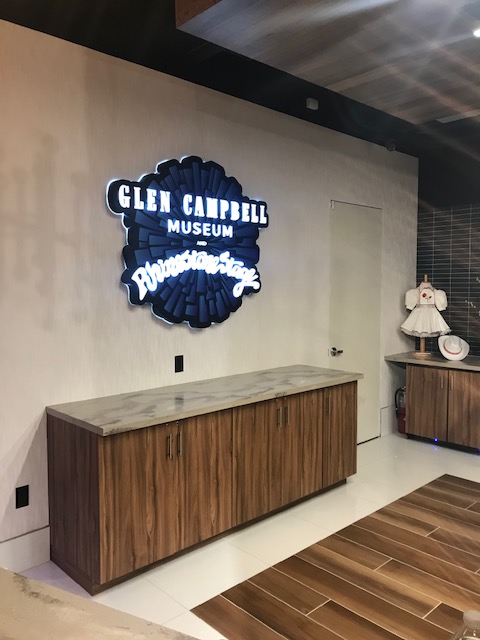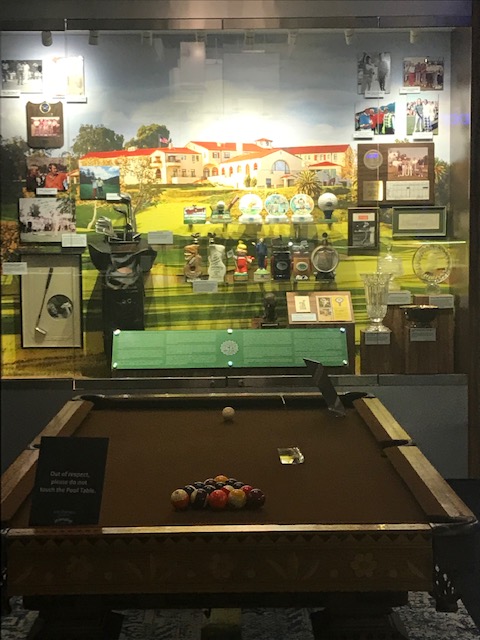 Bad weather put a hamper on a book signing event with musical prodigy Marty Stuart at the Ernest Tubb Record Shop. Another event is scheduled for March 18 - I will have all the details in my next edition of Katy's Notes from Nashville. Stuart is currently promoting his latest book - The Pilgrim - A Wall-to-Wall Odyssey. It is a beautiful and insightful book that celebrates the 20th anniversary of his historical recording. Thank you kindly to the owner of the Ernest Tubb Record Shop, David McCormick for gifting me a copy of this beautiful piece of work by Marty Stuart. Go to http://www.martystuart.net to read all the latest news from Marty.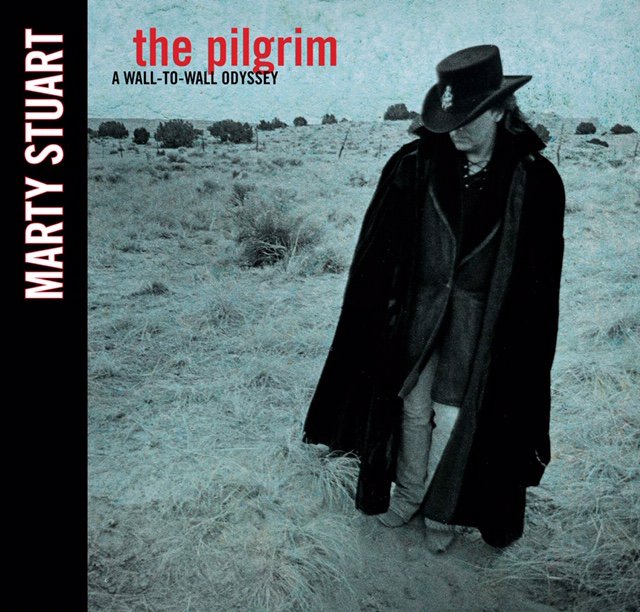 My weekend plans include a visit to the world famous RCA Studio B down on Music Row here in Nashville. We volunteers at the Country Music Hall of Fame are being treated to a VIP tour of the recording studio where Elvis, Waylon Jennings, Dolly Parton, Bobby Bare and many more artists have recorded their best known songs. The studio was headed by Chet Atkins for years and he produced hundreds of hit songs from this historical location.
In next week's edition of Katy's Notes from Nashville - Upcoming country and rock shows in the Pacific Northwest.
Keep it Country!
Katy
http://www.kayofm.com/blogs/katys-notes-from-nashville/post/country-radio-seminar-brings-artists-and-radio-folks-together-in-nashville/